Singapore Airlines to Europe
Business Class
Incredible Earlybird fares to Europe
Experience Singapore Airlines new Business Class
Fully Flat Bed and Wider Handcrafted Seats
Mouthwatering Inflight Meals with Singapore's Book the Cook



First Class Airfares

Return from
Return from
Emirates to Europe First Class
Sale until 06Apr20


$15,625
Qantas to Europe First Class
Sale until 06Apr20


$15,625
Private: Etihad Airways to Europe First Class
Sale until 24Mar20


$15,975

Emirates to Singapore First Class
Sale until 17Apr20


$0
Qantas to Asia First Class
Sale until 17Apr20


$6,095
Singapore Airlines to South Africa Mixed First and Business Class
Sale until 11Apr18


$0



Business Airfares

Return from
Return from
British Airways to Europe Business Class
Sale until 31Aug20


$7,895
Thai Airways to Europe Business Class
Sale until 31Mar20


$5,775

Emirates to Europe Business Class
Sale until 05Aug20


$0
Private: Etihad Airways to Europe Business Class
Sale until 31May21


$5,995

Air France with China Southern, Qantas or Singapore Airlines to Europe Business Class
Sale until 31Mar20


$5,750
Private: Singapore Airlines to Asia Business Class
Sale until 14Dec20


$3,275
Qantas to Asia Business Class
Sale until 28Aug20


$3,195
Qantas to Hawaii Business Class
Sale until 17Apr20


$3,950

American Airlines to USA Business Class
Sale until 02Apr20


$7,575
China Southern to USA and Canada Business Class
Sale until 10Feb20


$5,695
Singapore Airlines to South Africa Business Class
Sale until 31Aug20


$4,825
Thai Airways to Middle East Business Class
Sale until 31Mar20


$6,325
Swiss Air Round the World Business Class
Sale until 31Aug20


$6,475
Star Alliance Circle Pacific Fares to Asia, North America, Southwest Pacific Business Class
Sale until 29Nov17


$10,375
More First and Business Class Specials »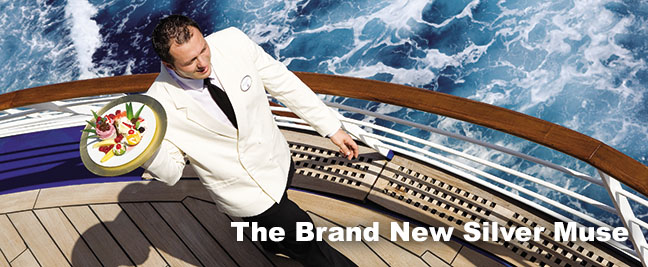 Silversea's brand new luxury cruiseliner the Silver Muse set sail for the first time next year, grab your spot on one of the first itineraries for the best new vessel afloat.
Book now and you'll receive not only great early booker discounts but a bonus USD$200 per stateroom.
The national parks of America turned 100 this year and the celebration of nature and its beauty have made it the best time to plan your trip to the American wilds. With a span of land over three times the size of England, there is plenty of choice. From deserts to reefs, redwood forests and ice cliffs, nature's marvels await you.
Check out our review of America's best natural marvels here.
The Most Stunning US National Parks

This year marks ­­the 100th anniversary of the United State's National Parks and in celebration we are going to take you on a discovery of the marvels that can be discovered. From the towering green pines of California to the heat and sand of Death Valley and the ice walls of Pictured Rocks National Lakeshore, each new park offers a ... »

Best Business Class Seats in 2016

Comfortable beds, well-stocked bars, luxury lounges and shower suites – you would think we were talking about guest rooms on a resort. However, these amenities are often found at the pointy end of an aircraft. Business Class in particular has become the battleground for airlines vying for high flyers and well-heeled corporate travellers - and the offerings are pretty impressive!Here ... »

Best Restaurants In The World To Visit On Your Next Trip

Culinary travel is actually a thing a now – it's up there with city breaks and staycations. And we think it's absolutely worth an international flight to ensure a reservation at one of the best restaurants in the world is added to your social calendar.  The following featured hot spots offer more than just meals; they offer once-in-a-lifetime dining experiences, and ... »
For more FirstClass travel information like our Facebook page or follow us on Twitter.
We love hearing back from our many happy and satisfied clients; so if you've had an amazing holiday experience that you'd love to share, or a suggestion that you'd like to make, please feel free to call 02 9299 0088 or email us at feedback@firstclass.com.au

Remember that if you've seen anything you like in this newsletter, or it's prompted you to think of another holiday destination you'd like to ask about; you can call our specialist team between 9am and 5pm, Mon to Fri at 1300 30 80 81 or you can email us any time at travel@firstclass.com.au. We look forward to hearing from you

The FirstClass Team

For more details on first and business class airfares, extraordinary experiences, world class cruises and other first class travel products, visit www.Firstclass.com.au

Firstclass.com.au - Licence 2TA5046, IATA No: 02362242, Email: travel@firstclass.com.au
Home office: King Street Wharf, Suite 303/25 Lime St, Sydney 2000 NSW. Tel: 61 2 9299 0088 Fax: 61 2 9299 2717
Parramatta office: Shop 2, 20 Charles Street, Parramatta NSW 2150. Tel: 61 02 9299 4300 Fax: 61 02 9633 9398